2E 'Connected' Yoga Mat
Regular price

$84.00

Sale price

$77.00

Unit price

per
Unleash your inner yogi
This is it.
The yoga mat you've been looking for. The one that will take your practice to the next level. And make you feel good, inside and out.
Introducing our flagship and award winning 2E 'Connected' yoga mat.
This unique natural tree rubber and jute yoga mat is inspired by mother nature herself and features all-natural materials to replicate the earth and connect you to it during your practice. The all-natural materials provide a grounding experience while also making the mat non-slip, non-toxic, eco-friendly and sustainable.
It doesn't get much better than that. But because you deserve it, we also throw in a complimentary cotton carry strap. Seriously.
Key stats:
Award winning
Non-slip and durable
100% natural rubber and jute
Eco-friendly, biodegradable and planet friendly
Made from sustainably and ethically sourced raw materials
Made under ethical work conditions
Non-toxic: completely free of PVC, TPE, plasticisers, glues and binding agents
Vegan friendly
Safe for children and pregnant women
175cm x 61cm x 4mm
2.2kgs
Carbon neutral shipping
Complimentary cotton carry strap
These are just some of the reasons you can feel good about buying (and why we love producing) the best eco yoga mat in Australia.
Convinced? Check out the Testimonials from yogis and studio owners across Australia.
What gives the 2E 'Connected' the edge over the competition?
When we started Second Earth we had one goal - to create the best performing and most eco-friendly yoga mat available. Sustainability is at our core, but we weren't willing to compromise on performance or durability.
So before we launched we spent over a year refining and testing every design feature of the 2E 'Connected' to maximise performance and durability. Where we landed is the perfect combination to deliver outstanding overall performance while also meeting our sustainability objectives.
Extra Detail
Wow you really like the detail hey? Ok here's a few more reasons why you should welcome the 2E 'Connected' into your practice:
Planet Friendly: Our 2E 'Connected' is 100% sustainable, eco-friendly and biodegradable. It's completely free of nasty toxins and doesn't contain any PVC, plasticisers, glues or binding agents.
Bonus Planetary Information
We carefully selected our manufacturing partner based on their commitment to planet friendly operations and the use of sustainably sourced raw materials and ethical workplace conditions. But what's really cool is that they use a high-tech patented process to combine the jute and natural rubber which means our mats contain no glues or binding agents. Awesome hey?
The natural rubber in our mats is sourced ethically and sustainably from rubber tree farms located in Thailand, Vietnam and the Philippines. The trees are grown sustainably and are not from tropical rainforests. And the same goes for the jute which is sustainably farmed in Bangladesh.
Grip and durability: The natural rubber and jute combination deliver the perfect balance of comfort, style and performance. The jute fibres reinforce the natural rubber which provides better structure, strength and durability. Jute combines breathability with high tensile strength which gives the 2E 'Connected' yoga mat a natural high-quality surface with excellent anti-slip properties. So no more sweaty palms during your downward dog! The jute layer is slightly embedded under the top surface of the mat which means our mats are far more durable and grippy than the competition.
Look and Feel: The 2E 'Connected' stands out from the crowd with its distinctive natural look and earthy feel. This is created by the fusion of natural tree rubber and jute. The jute side of the mat provides a soft but textured and grippy feel and this combined with high-density natural rubber provides the perfect amount of cushioning. The natural rubber base ensures your mat won't slide around and will roll out flat every time. But the great news is that it's completely PVC and plasticiser free, so you aren't exposed to any nasty toxins during your workout.
Strap: Because you deserve it, we throw in a complimentary cotton carry strap with every mat. So after class you can sling your 2E 'Connected' over your shoulder and free up your hands to receive all the high fives coming your way for having such a beautiful mat 😊.
So there you have it. That's why we claim to have the best yoga mat in Australia.
 *Natural rubber mats may contain naturally occurring latex proteins.
Share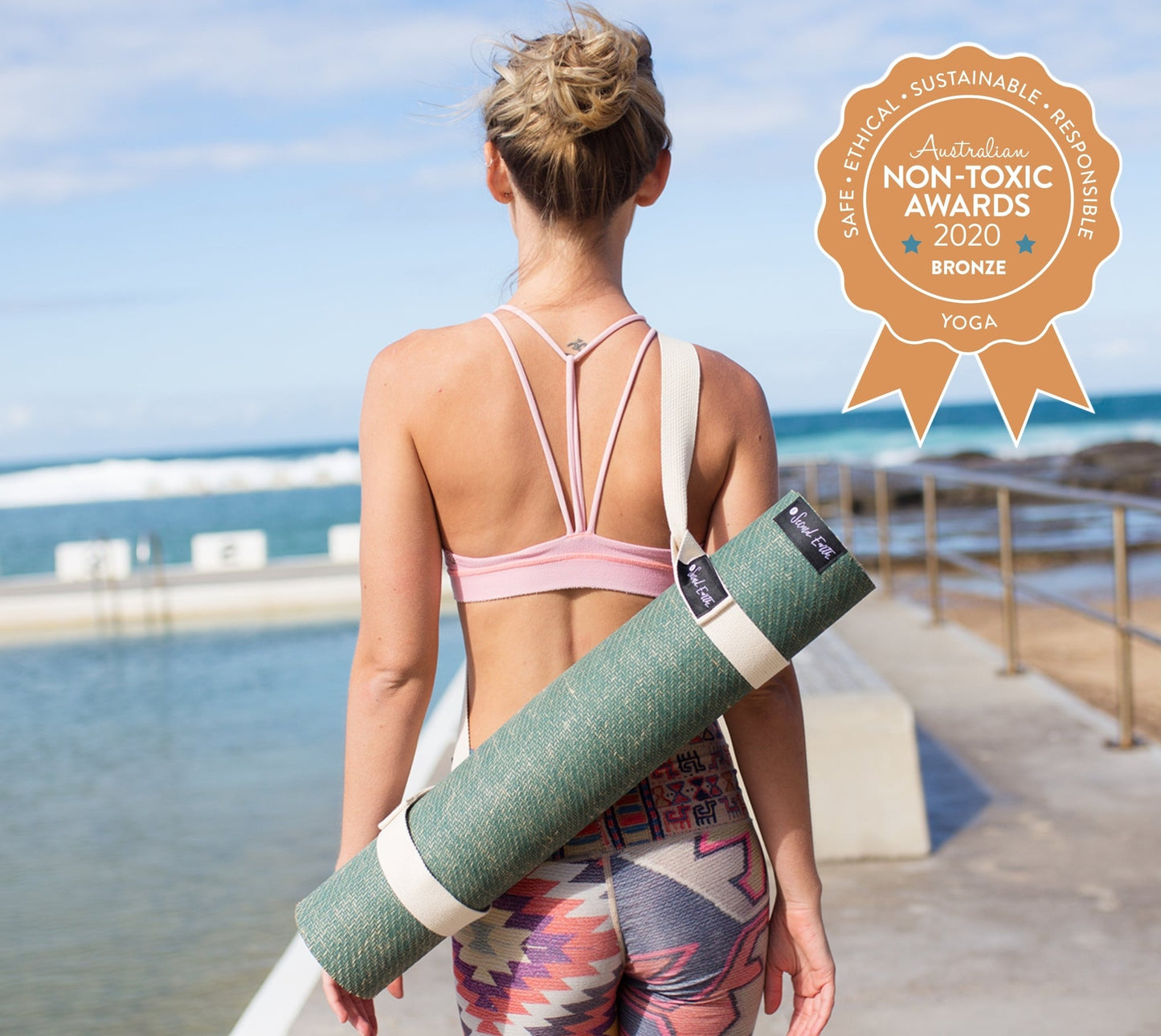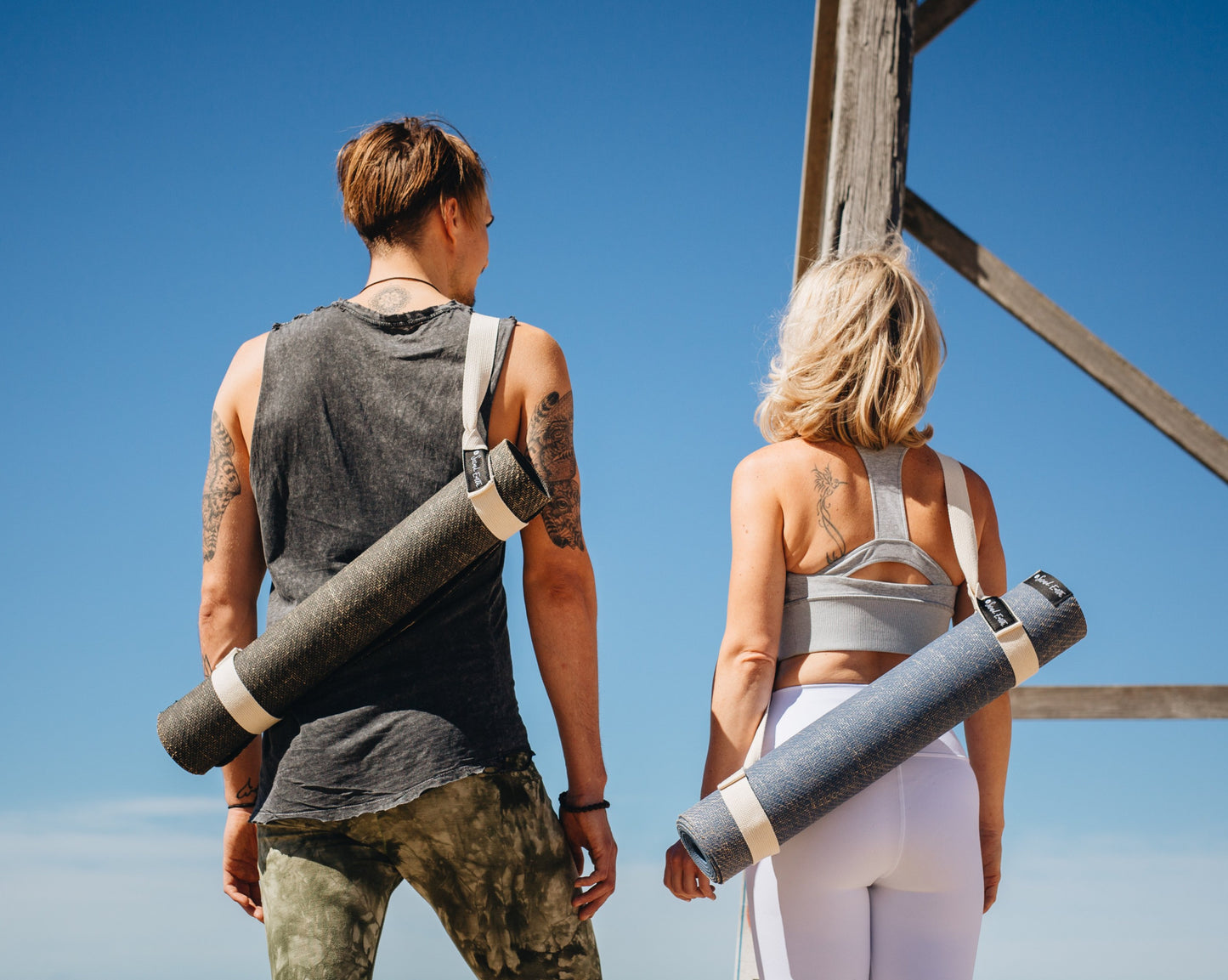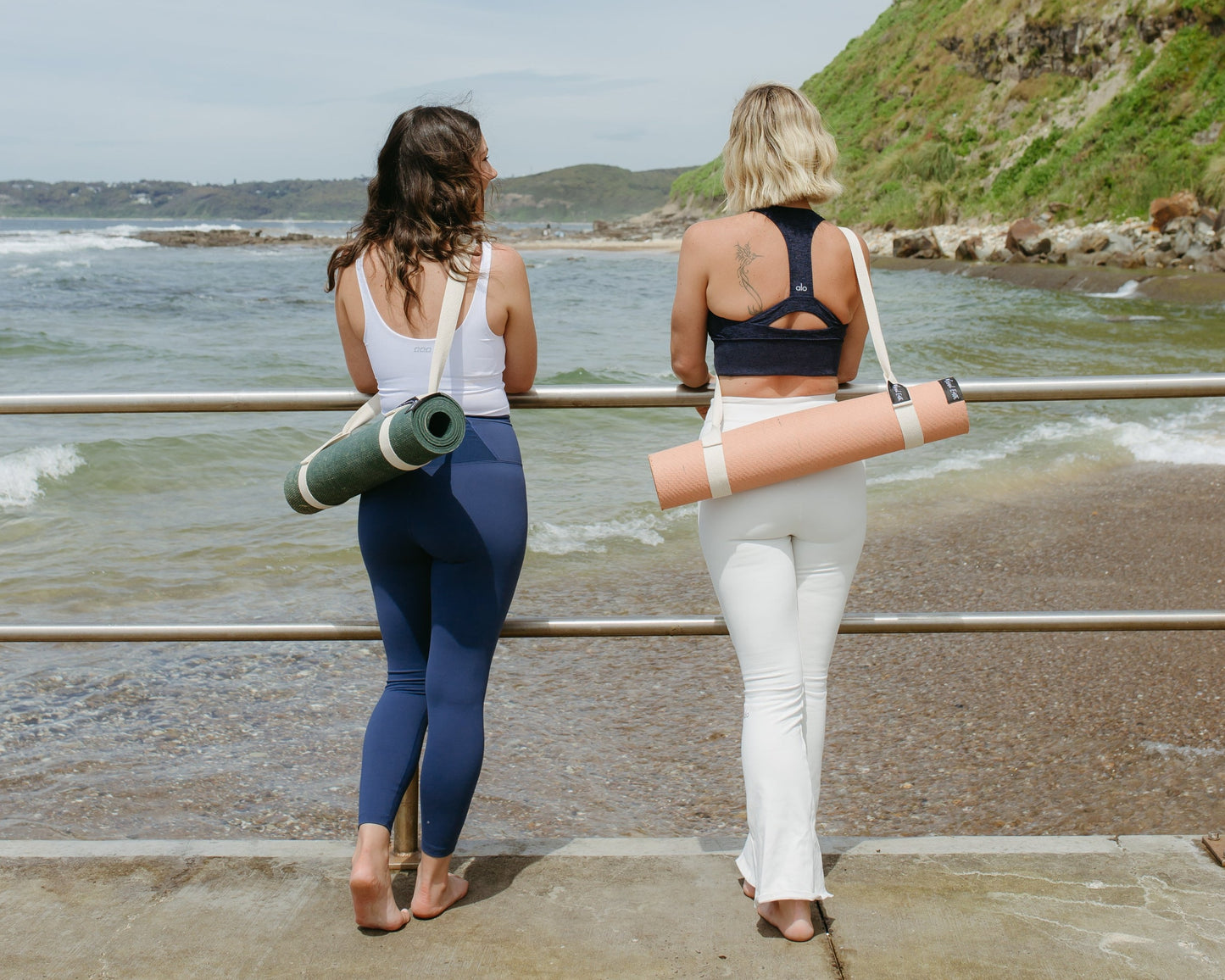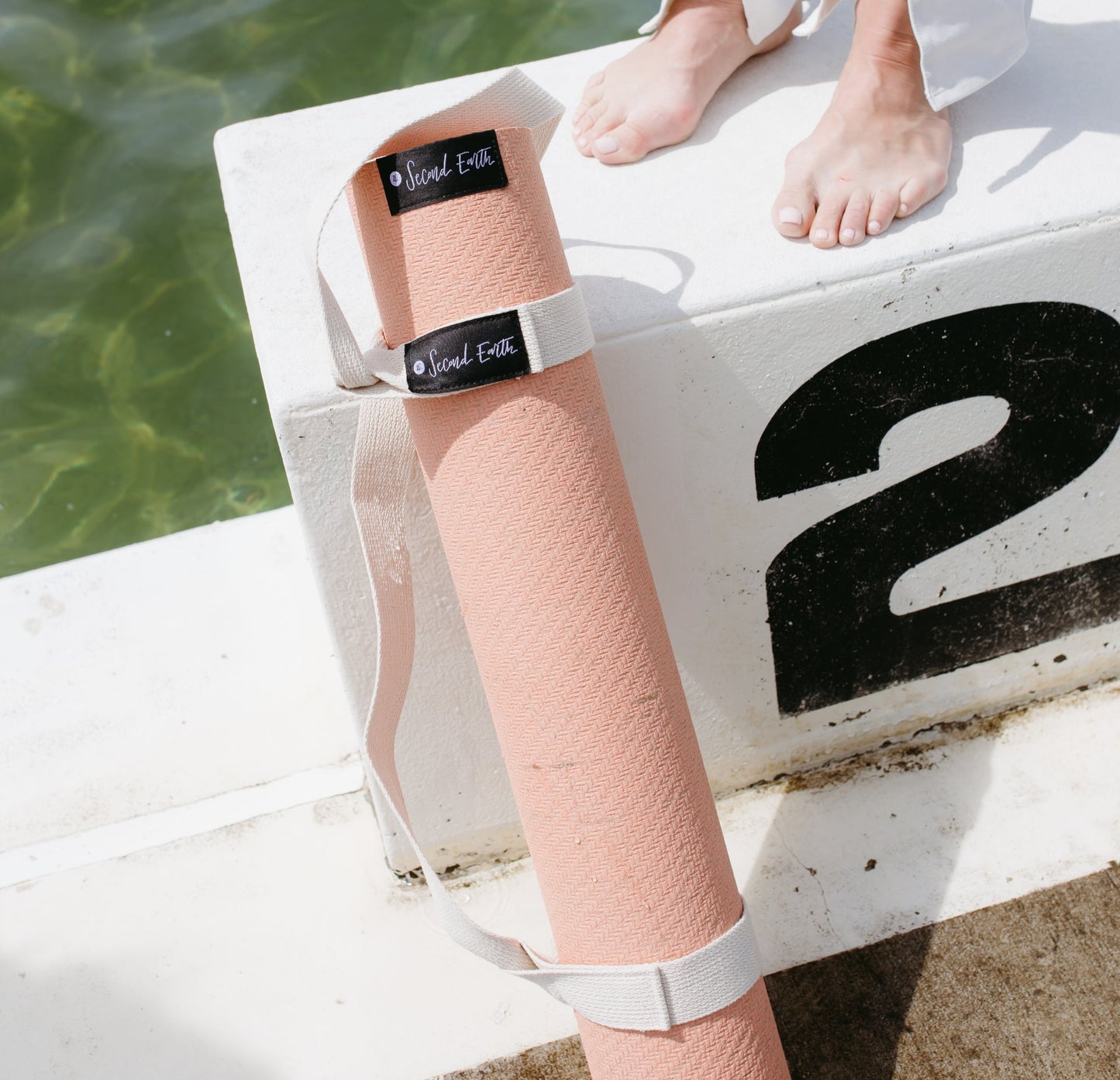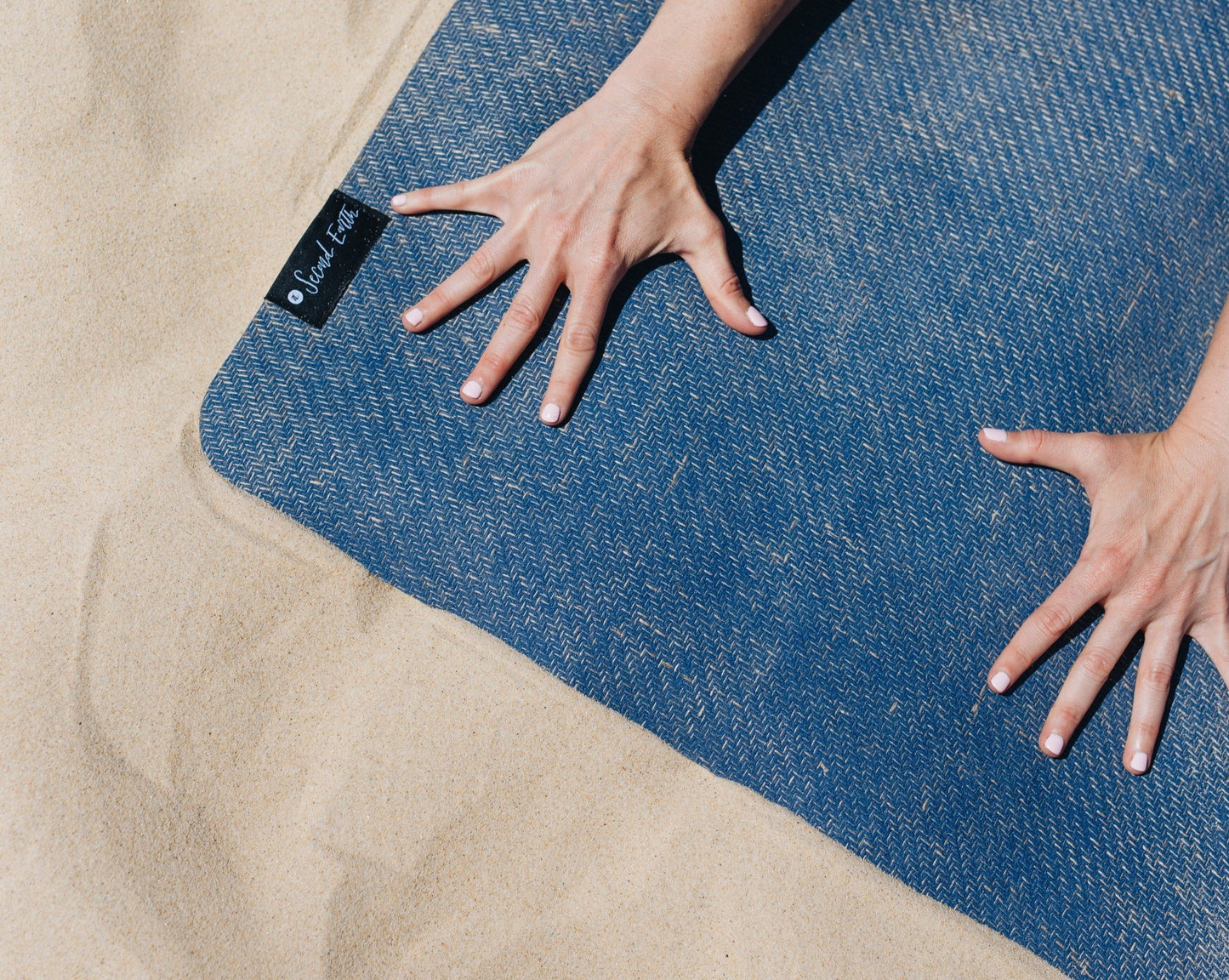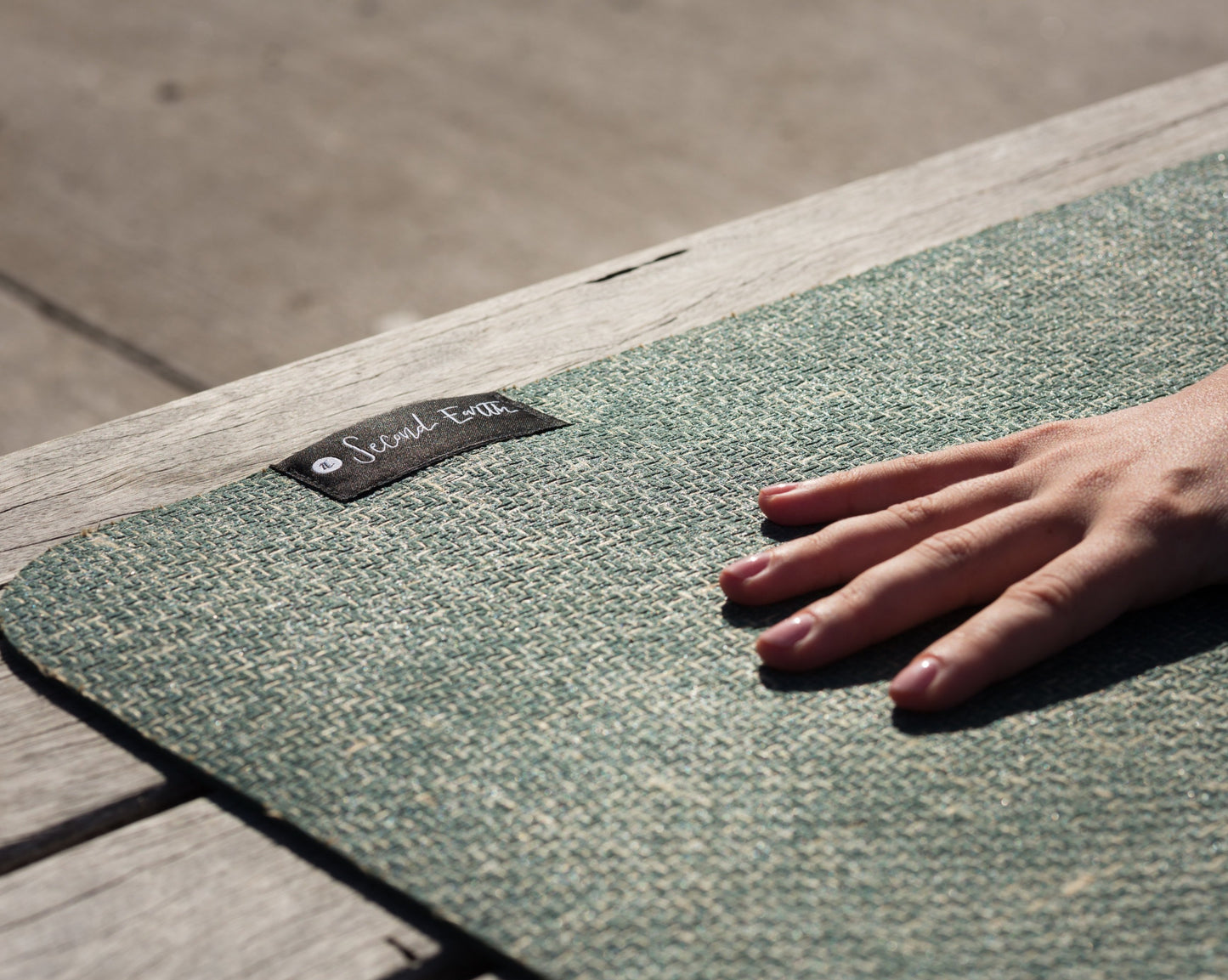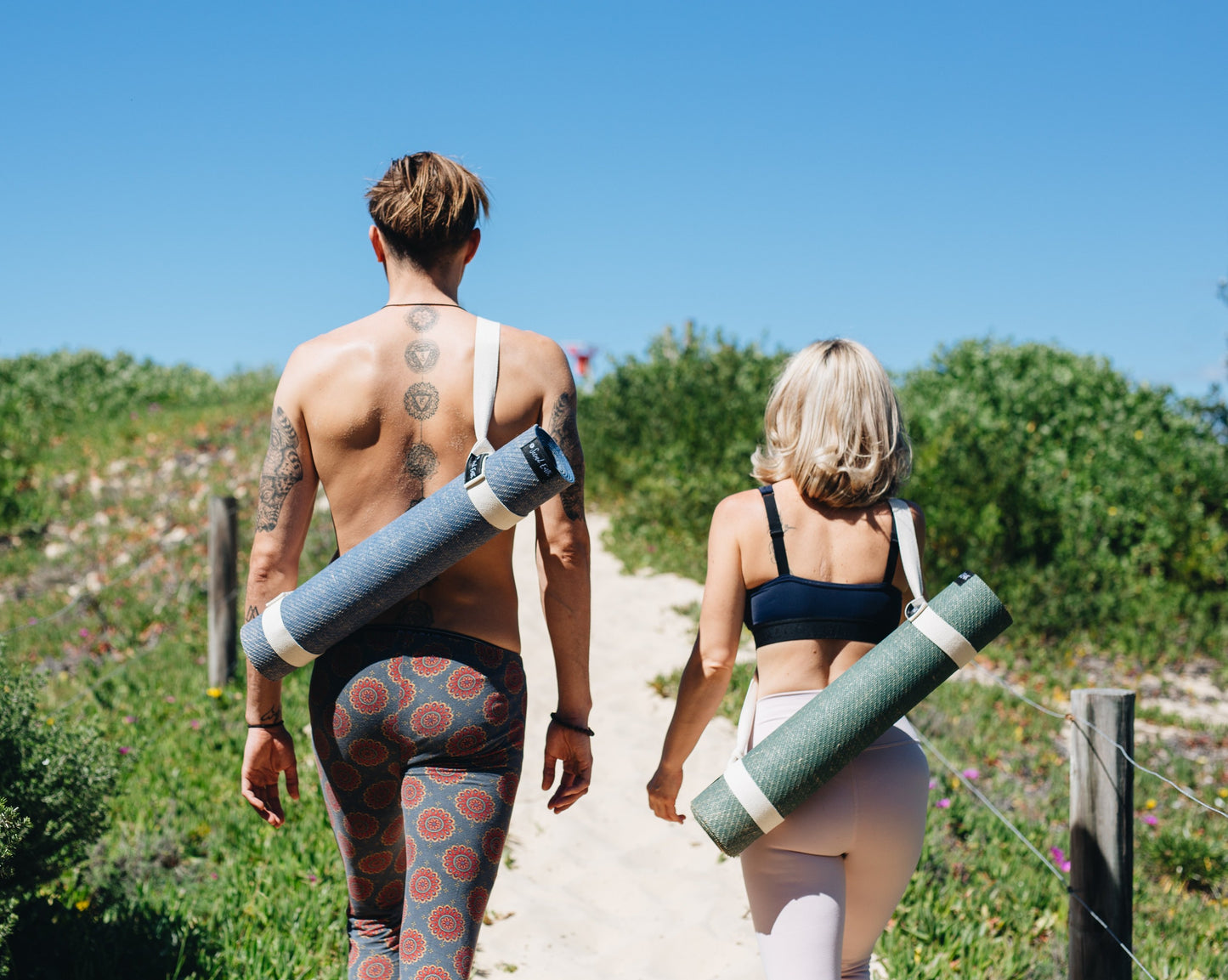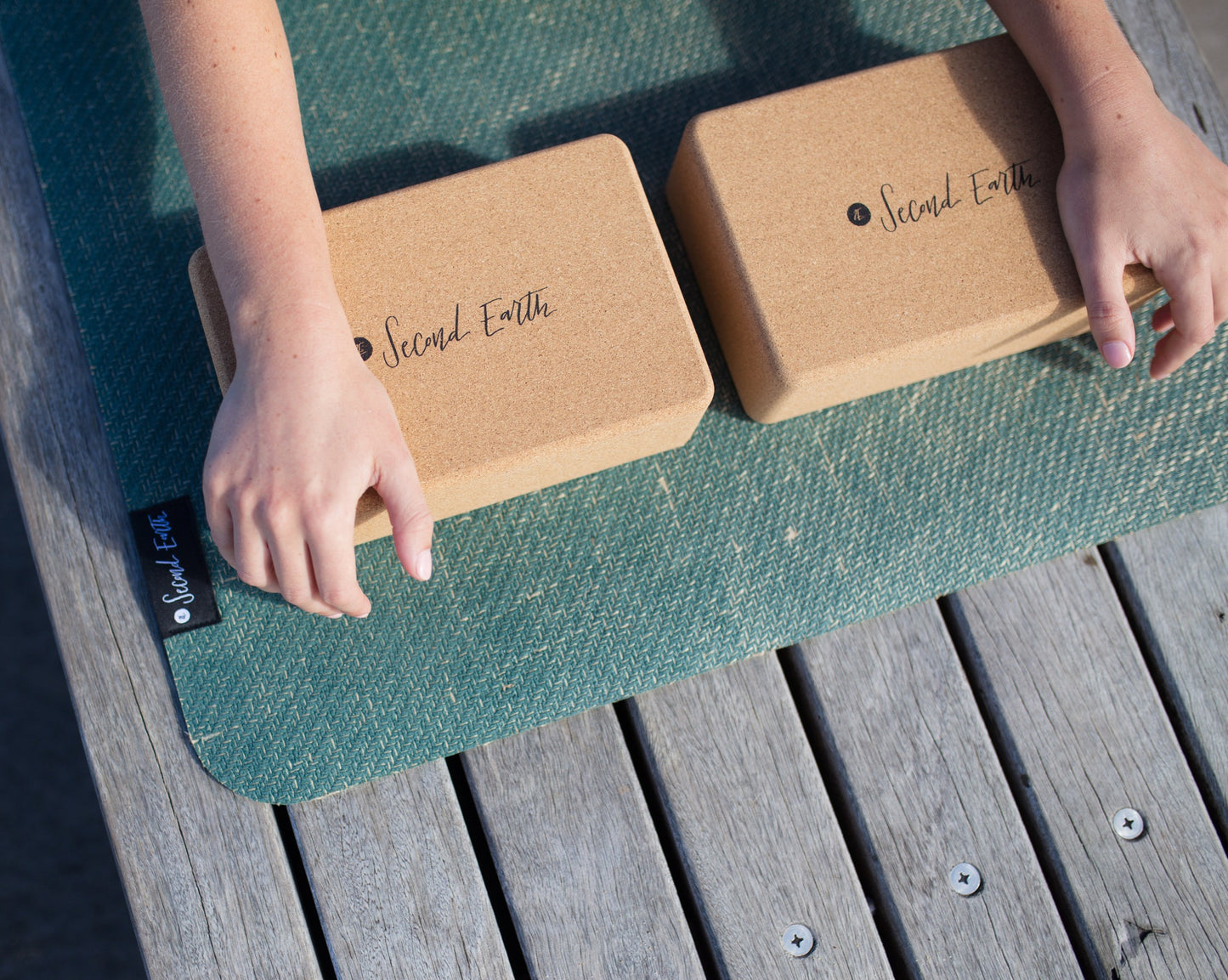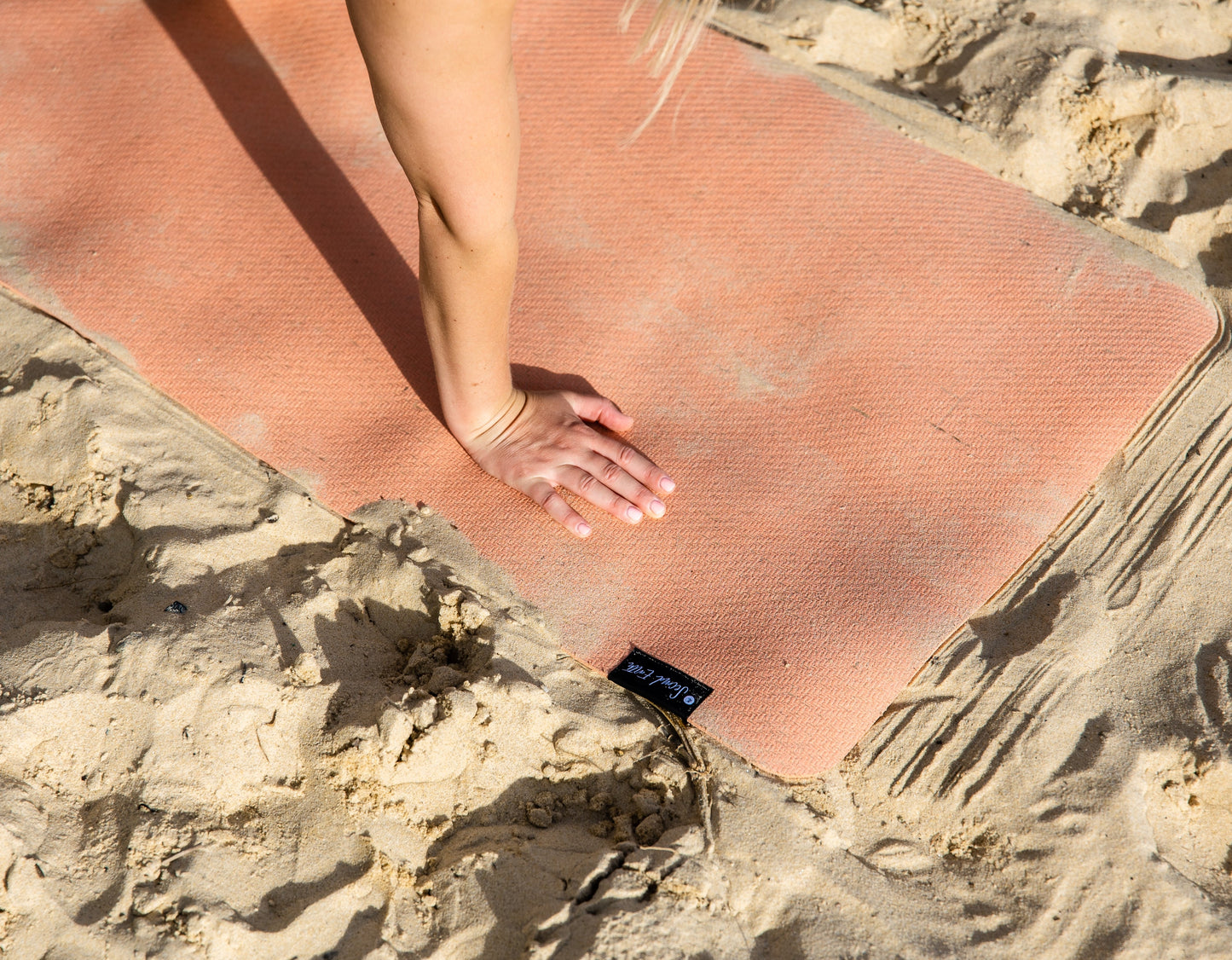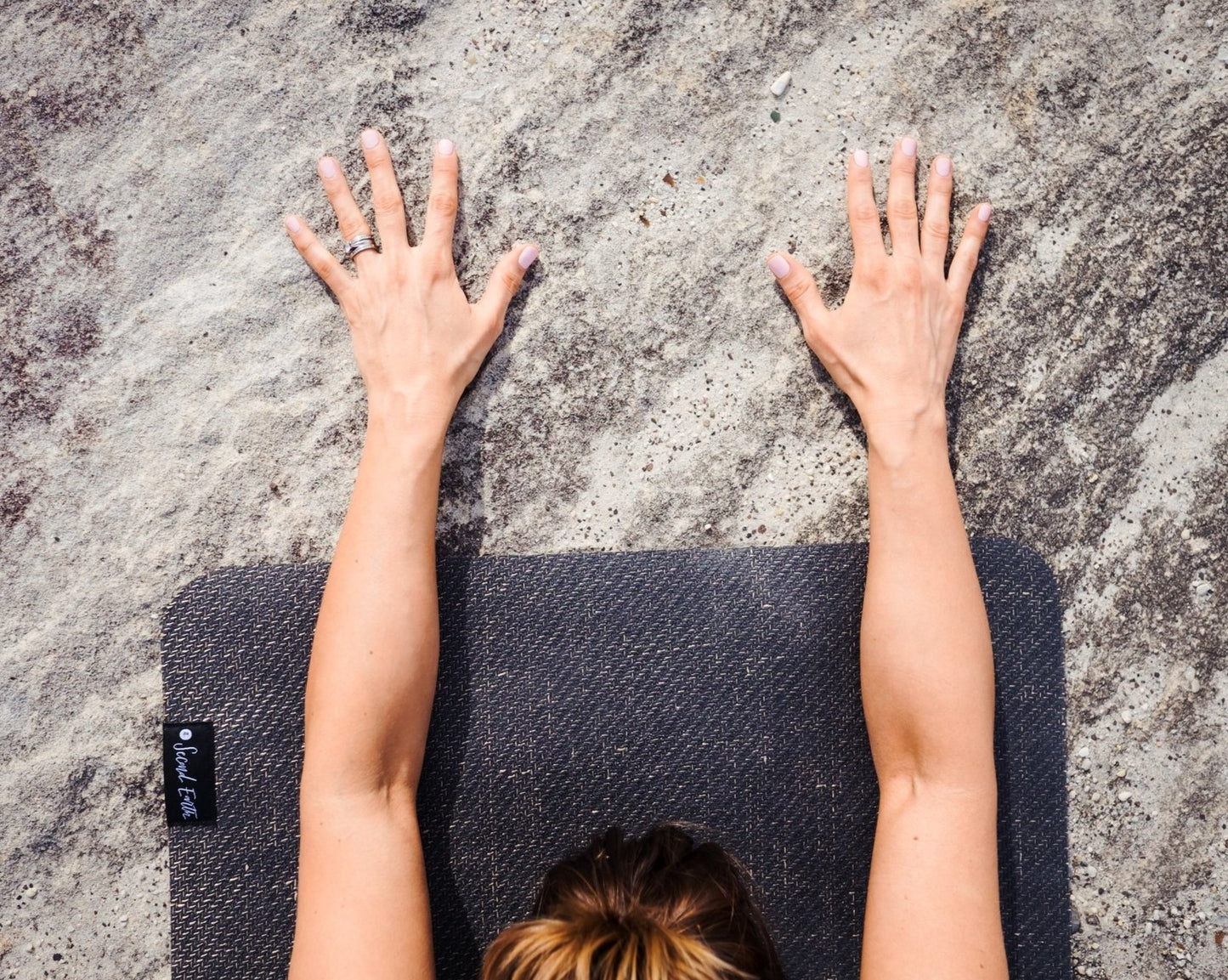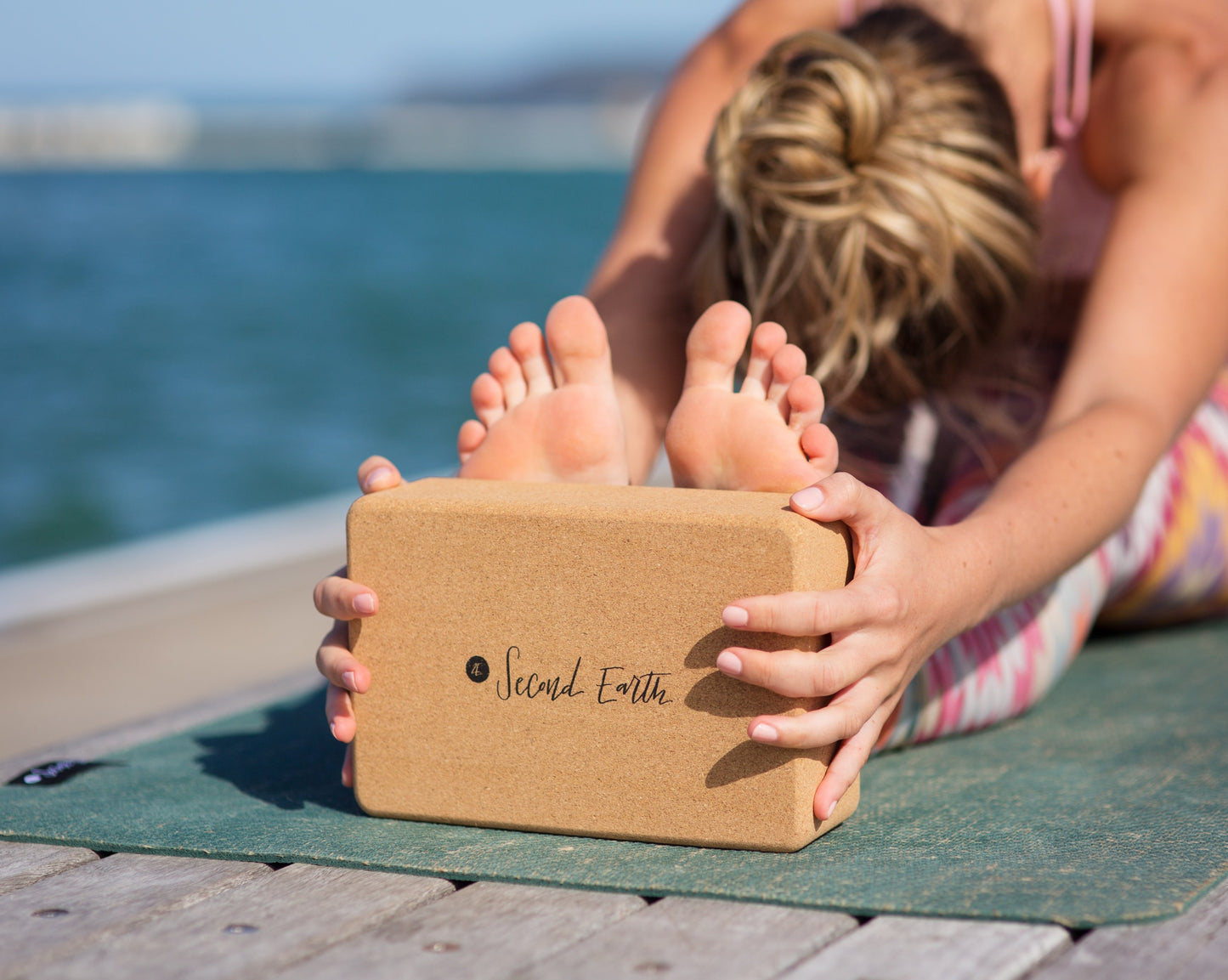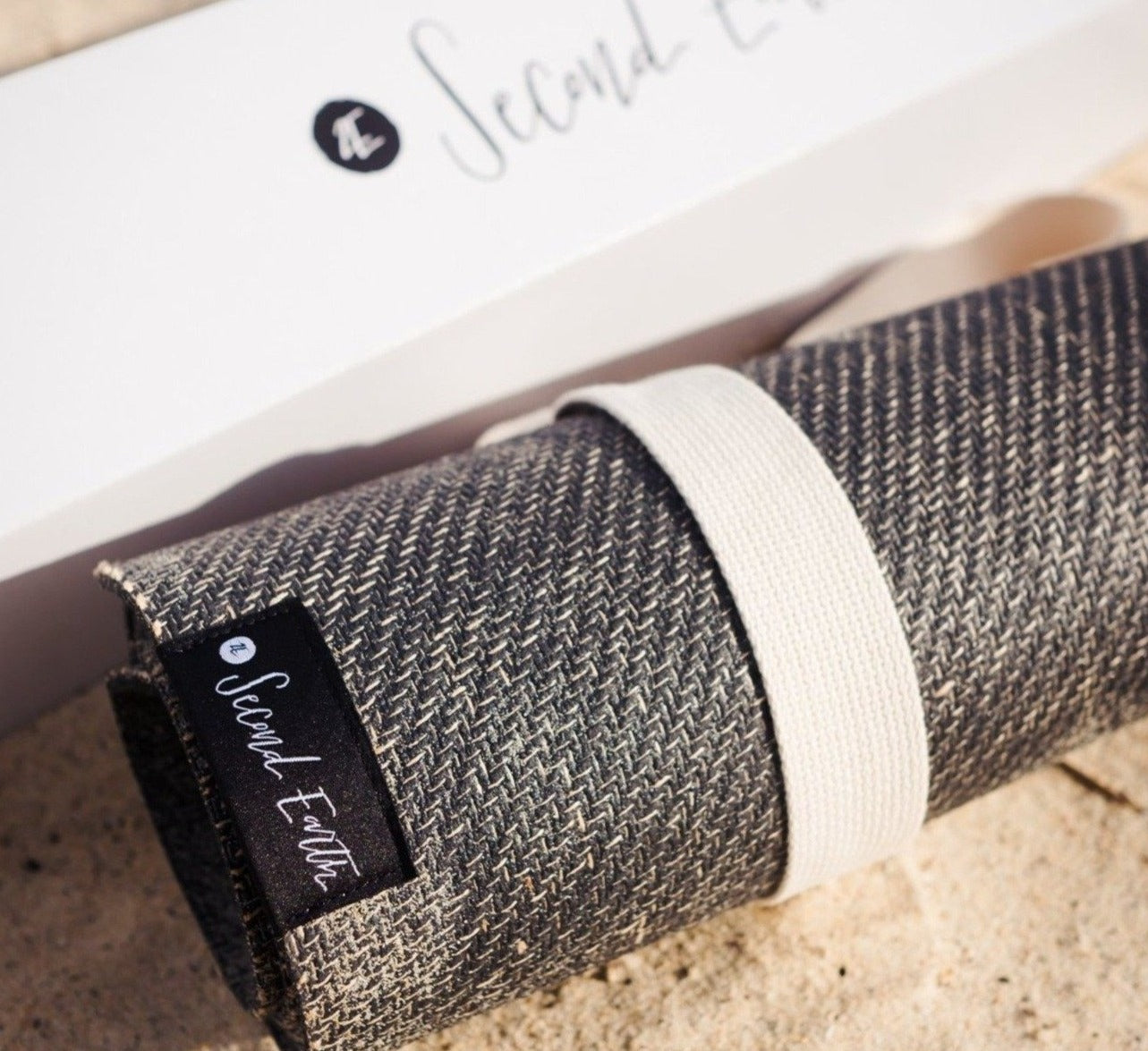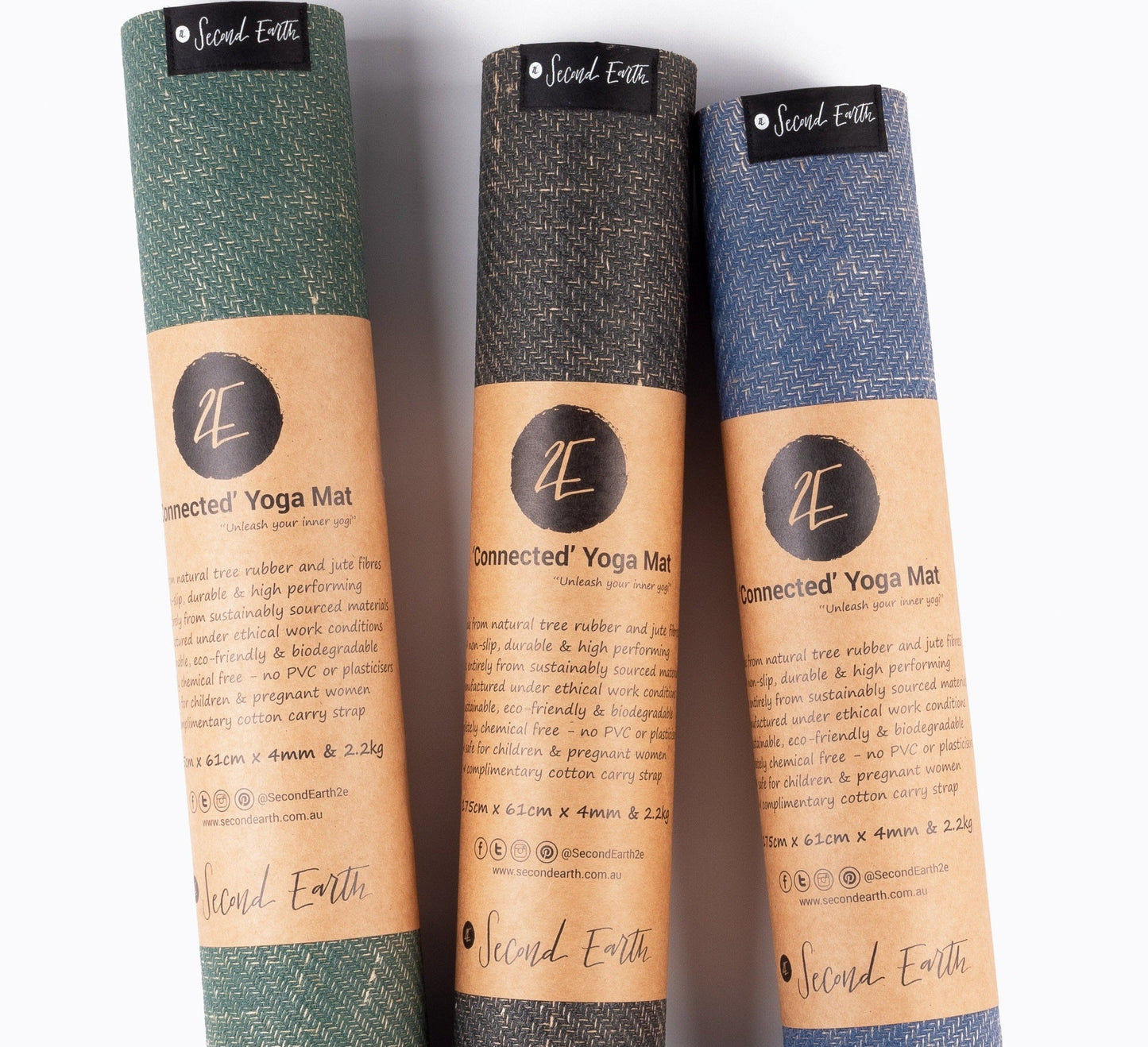 Great service
I am very happy with my new mat
Best mat hands down
Recently purchased my 2E 'Connected' Yoga Mat and I LOVE it. I thought my old mat gripped fairly well before I tried my friend's 2E mat. I did one yoga session on it and then immediately bought one as an early birthday gift for myself. The mat is so grippy - you just settle down into and don't move a millimeter. I'm getting back into yoga as rehab for an ankle injury and to calm my mind, and this mat has been such a fantastic support. I love that it's sustainable and biodegradable which is a must. I teamed it with a 2E cork block which I also love.
Best Yoga Mat Ever
The 2E mat is even better than expected. It feels so sturdy and natural and I love the cotton carry strap. Would definitely recommend and will be purchasing a second one soon!
So happy with my new mat!
Really lovely yoga mat.
Great colour, not slippery or sticky.
Highly recommend