2E 'Play' Kids Cork Play Mat
Regular price

$101.00

Sale price

$51.00

Unit price

per
Say hello to the 2E 'Play'. A game changer when it comes to kids play mats.
The 2E 'Play' is soft, durable, eco-friendly, 100% natural and easy to clean - that's pretty handy when you are dealing with babies and toddlers. ;-)
Made with 100% natural tree rubber and cork, the 2E 'Play' is a safe and non toxic play mat that little ones will love. But its mum and dad who are really going to appreciate how beautifully it fits into any living space thanks to its natural and relaxed boho tones. And when you need to get out of the house for that coffee or park date, just roll it up and take it with you. Bub can enjoy some tummy time while you sit back and relax.
And because of its natural look, the 2E 'Play' can continue to be used in any room for years to come.
Key Features:

100% natural tree rubber and cork
Eco-friendly, sustainable and biodegradable

Naturally antibacterial and resists the growth of mould, bacteria and odours

Naturally repels dirt and spills

No glues or adhesives
Water based eco-friendly inks

No plastics in the product or packaging
100cm diameter and 1.9kgs
4.5mm thick for extra cushioning
The 2E 'Play' comes in two awesome mandala designs:
Elephant Mandala
The elephant mandala is a sacred symbol and is useful in helping to centre the mind and spirit. 
Feather Mandala
Feathers represent spiritual strength and are worn by leaders in many cultures. 
Bonus Detail
Safe for kids and the planet: The 2E 'Play' is safe for your child and safe for the environment. It is 100% sustainable, eco-friendly and biodegradable. It's completely free of nasty toxins and doesn't contain any PVC, TPE, plasticisers, glues or binding agents.
Naturally antibacterial: The surface of the 2E 'Play' is 100% cork. Cork is naturally antibacterial which means it resists the growth of mould, bacteria and odours. In fact, a recent study found that after 90 minutes cork reduced 97% of the bacteria on its surface. Amaze. But what's really awesome is that cork actually repels dirt and grease so it naturally stays clean and hygienic which is essential with a new born.
Look and feel: The 2E 'Play' has a clean and simple look with natural tones that will blend in perfectly with your living space. The cork surface is soft, smooth and buoyant. In fact every cubic centimetre of cork consists of approximately 40 million air-filled cells. That's a cool fact. This makes cork great at absorbing pressure and shocks and therefore perfect for a baby to lie, sit and start practicing their rolls. The cork surface is backed by a high-density layer of natural rubber which means the 2E 'Play' will roll out flat every time and won't slide around.
Durability: The cork and natural rubber combination is incredibly durable and resilient. Cork comes from the bark of the Cork Oak Tree which can live over 200 years so it's got to be tough! We also chose to use a high-density and very fine cork grain in our 2E 'Play' which makes it super durable and easy to clean because it naturally repels dirt and spills. The cork and natural rubber backing work beautifully together to ensure any excess moisture won't pool on the mat.
Care Instructions

Before its first use, give the mat a wipe with a damp cloth to remove any floating ink
To keep it simple you can simply wipe the mat down with clean water and a soft clean cloth
For something a little stronger you can use water mixed with a mild detergent at a 1:1 ratio
Make sure the mat is completely dry before you roll it up and store it away. Roll the mat with the printed side out
Let the mat dry naturally in a shady place
Avoid leaving the mat in direct sunlight for long periods of time.
**Possible allergens: Natural rubber products may contain latex.
Share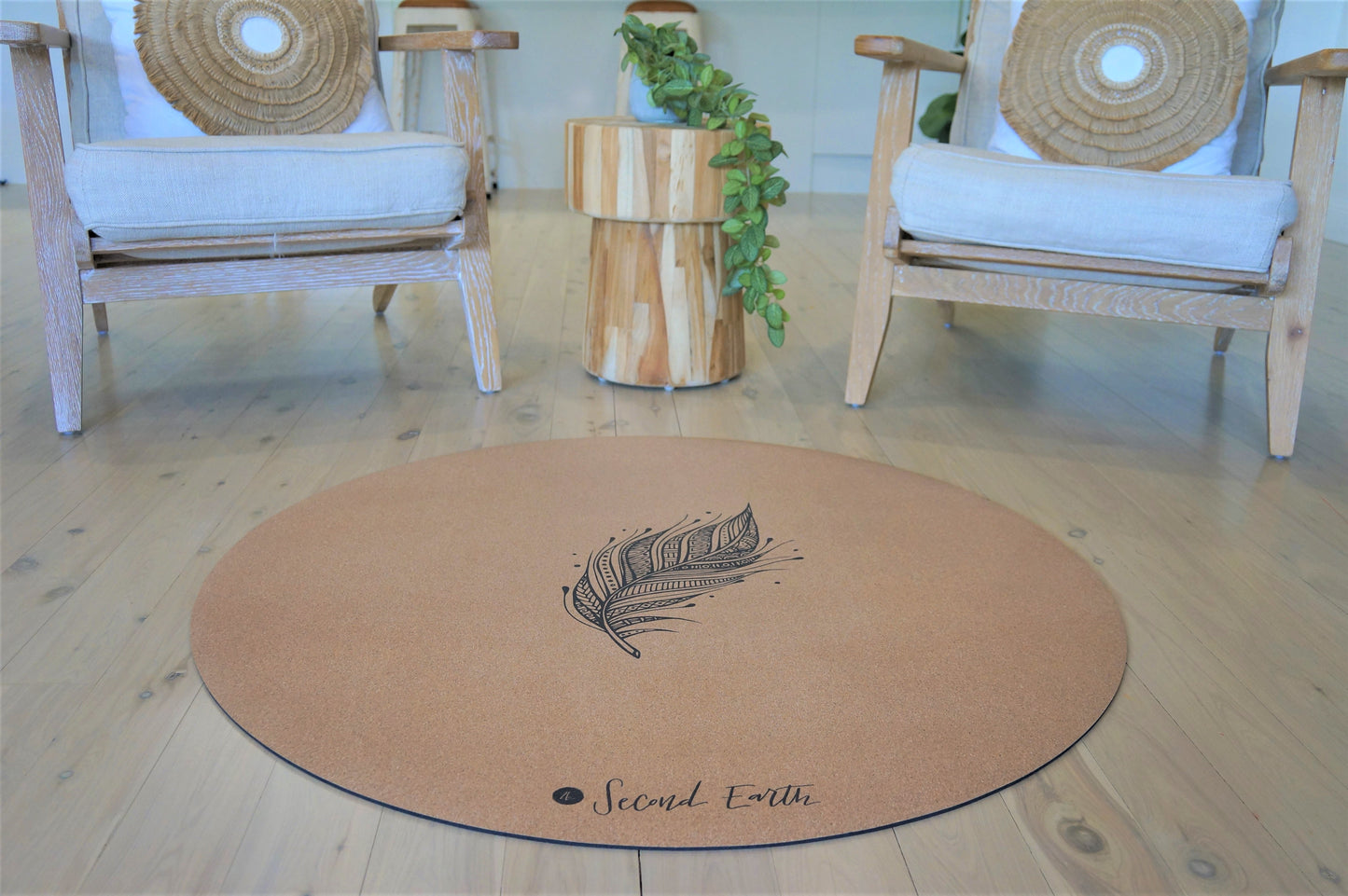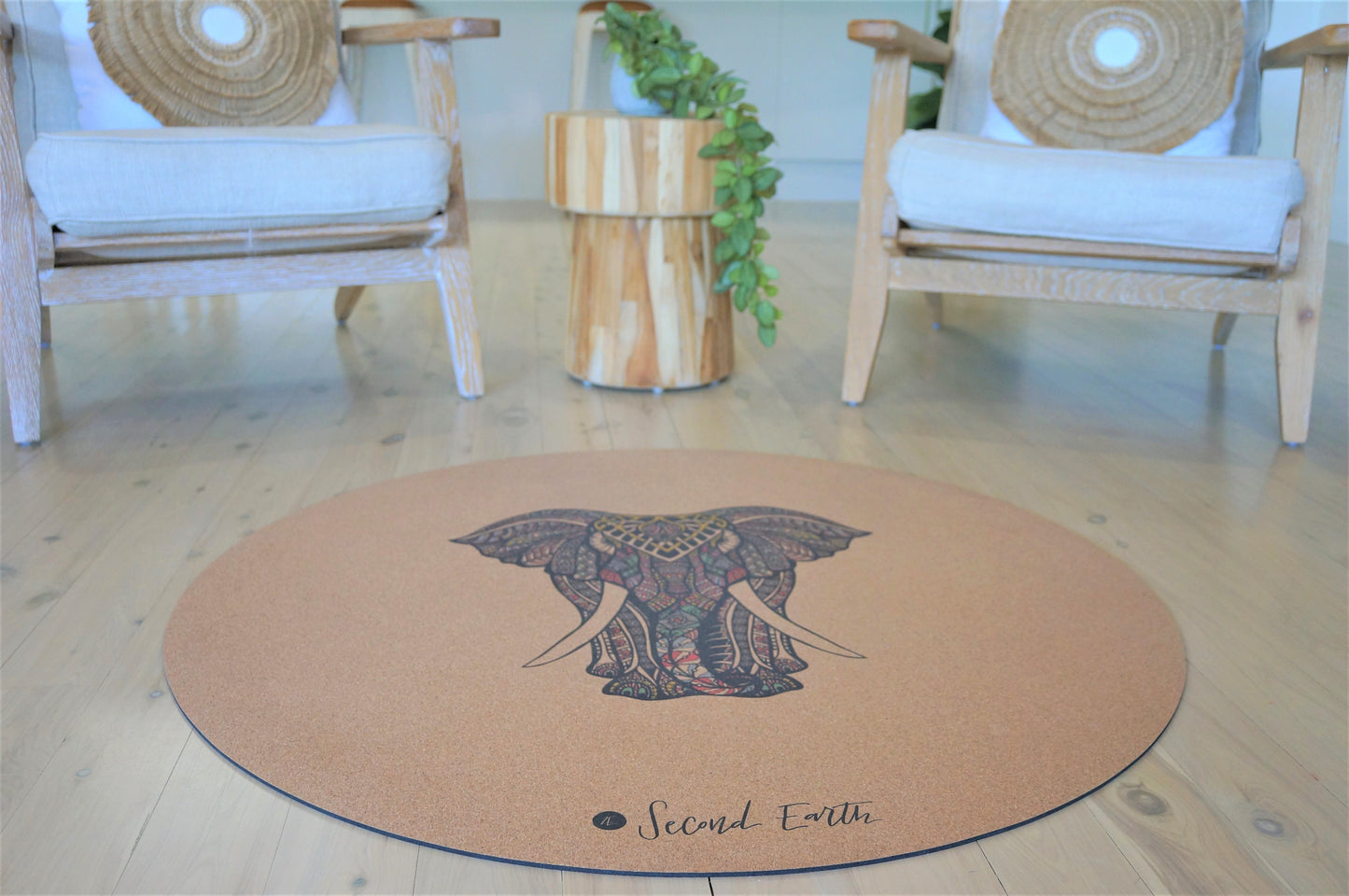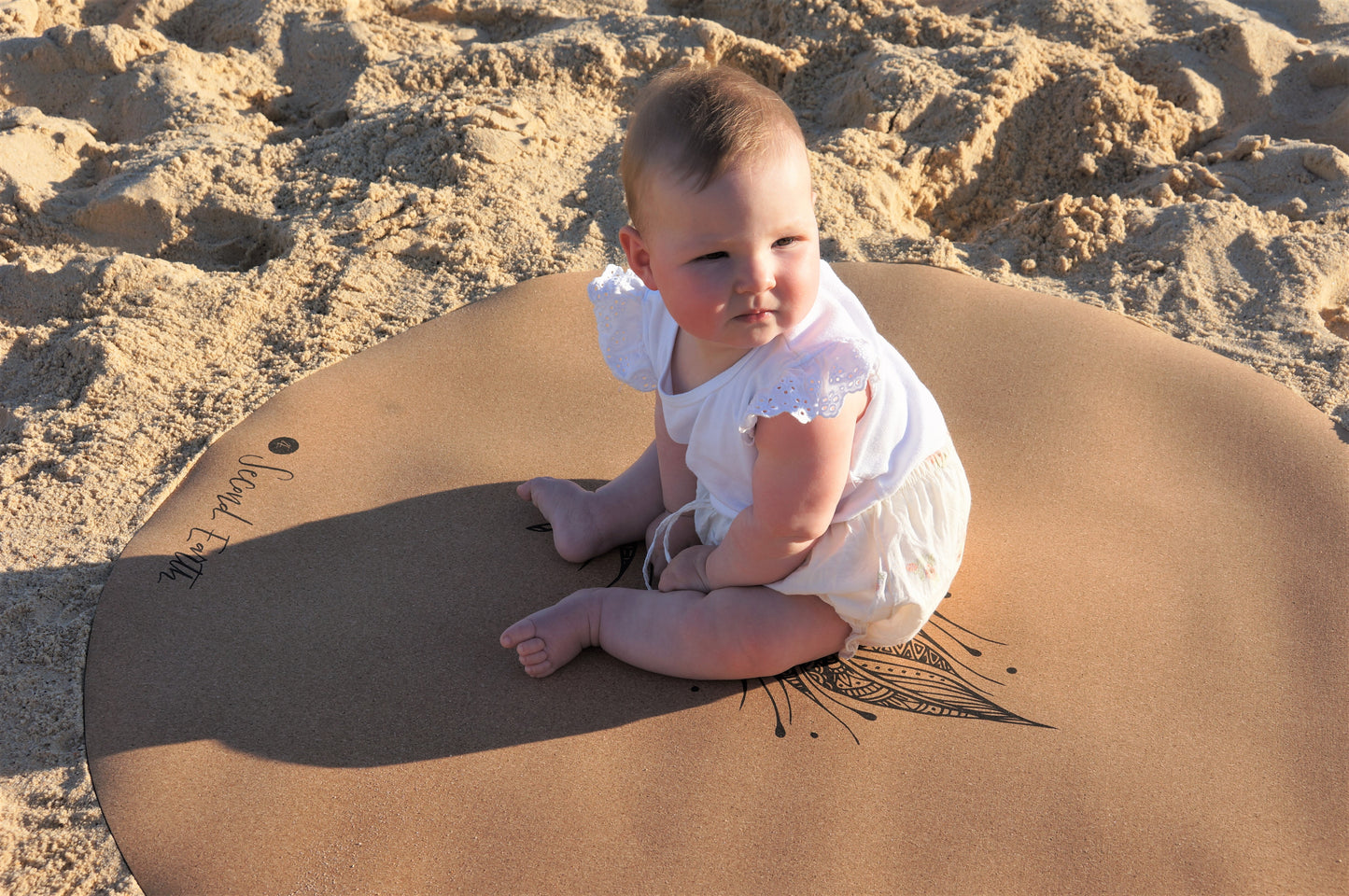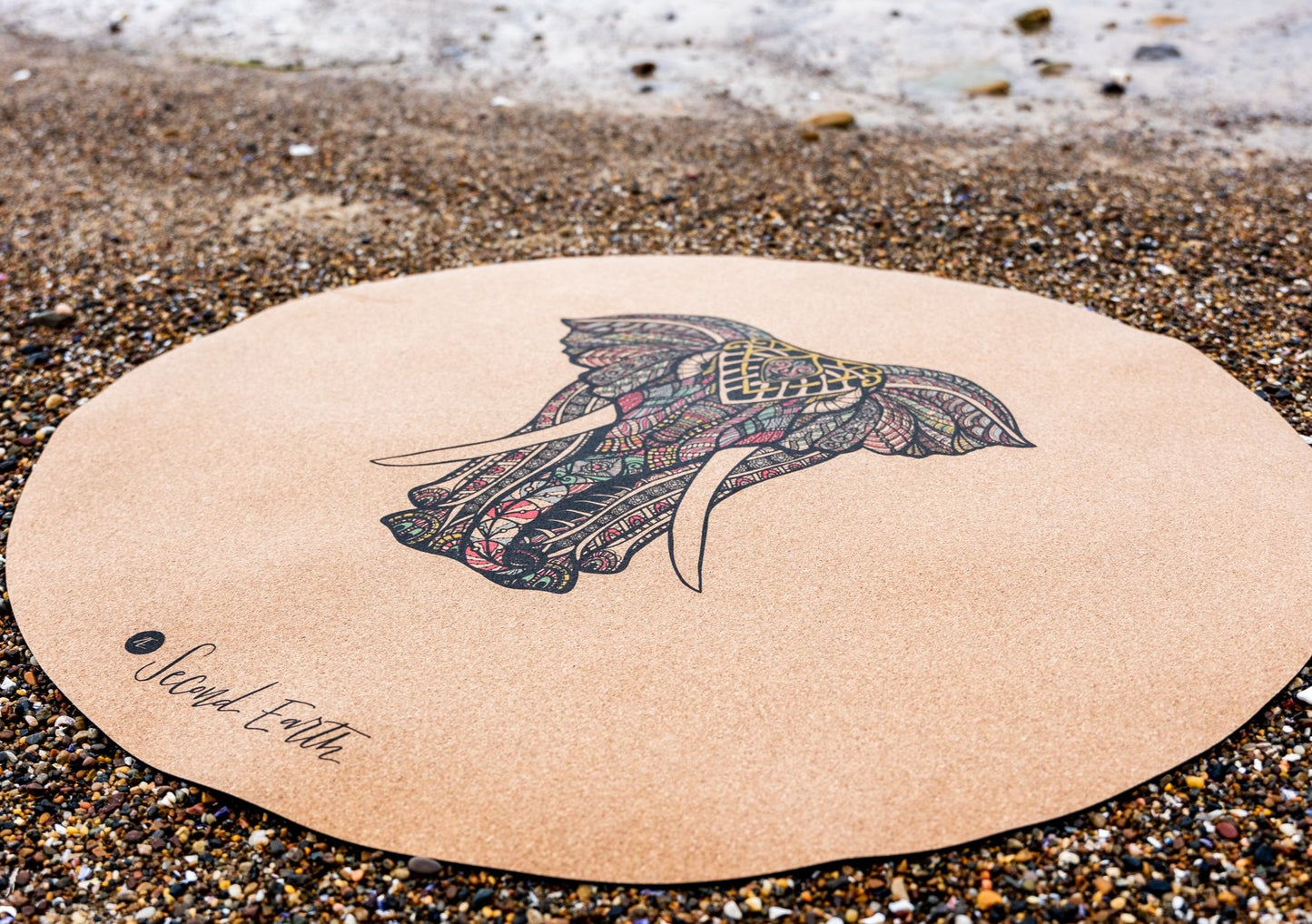 Looks and feels great
Great alternative to a nasty plastic play mat. Looks great in our living room and has the perfect amount of cushioning for a rolling baby!
Very happy
I bought the play mat as a gift for my friend who just had a baby and she loves it!
Beautiful play mat and love that is so eco-friendly.